Event Date: Saturday 14th May 2022 - Saturday 14th May 2022
On the 14th May 2022 Peterborough City Rowing Club will be holding a 12 Hour Rowathon as a major fundraising event and to promote Adaptive Rowing.
Solo Attempt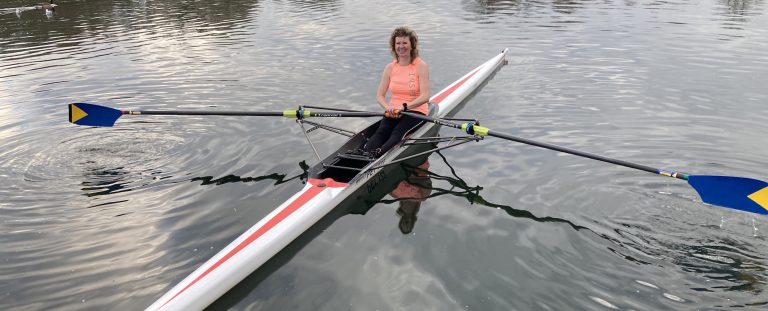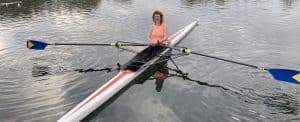 Kate Lindgren (aka The Blind Sculler) will row a combination of Ergs, single and doubles to complete the 12-hr challenge solo.  Kate is rowing to raise awareness and promote Adaptive Rowing.
2 New Teams
Team "Jan Taylor" and Team "John Canton" have now joined in the event and will be aiming to keep 2 quads on the water for the full 12 hours.  The teams consist of a group from the Ladies squad who will form a relay of crews taking turns on the lake.  In parallel, the crews will also take turns on the Ergs.
Every donation, however large or small counts – click HERE to donate and help the team smash the fundraising target.
Get Involved!
This is a call to all club members to get involved with any crew, any boat.  You can take part as an individual, as a crew, or as a relay team.  We are looking for all squads to get involved and complete all or part of the 12-hour challenge.  You can row on the lake, river, or in the gym; or why not try some cross training, and run or bike?  It's up to you.
Corporate Funding
 Most companies like to support local charities:  we are a registered charity.  Use your contacts at work or elsewhere and encourage them to donate or sponsor the event.
More Ideas
We've had ideas, such as a BBQ, a cake stall, opening the bar, and a few more; however, we will need folks to volunteer to man these activities.  If you have any more ideas or would like to help, or even lead your own fundraising activity, on the day or at any other time, please feel free to get involved.
Want to get involved?
Click here to contact Kate, Pete, Audrey, Wendy or Jo.